Note: driving time (by car) between the courses is 10-15 minutes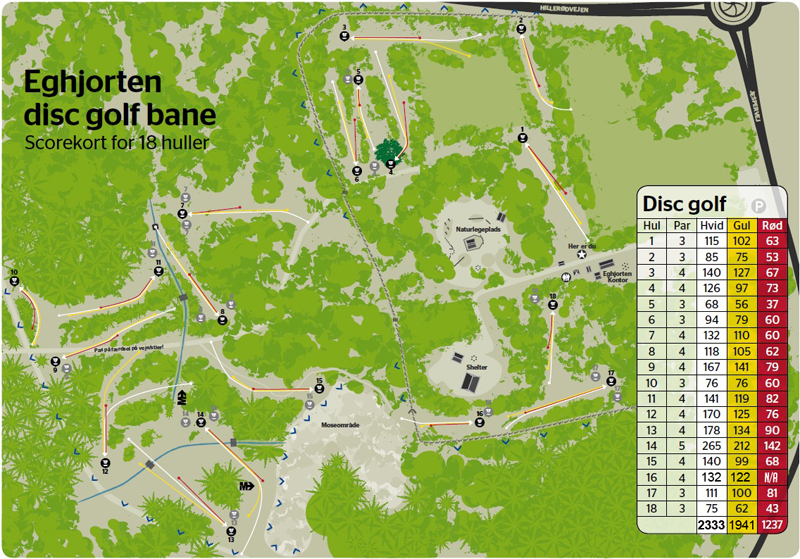 Do note that some baskets aren't in the positions marked ín black. Some holes subject to be changed. Hole 16 is played as a par 4 with new tees. Total par for the course is 66.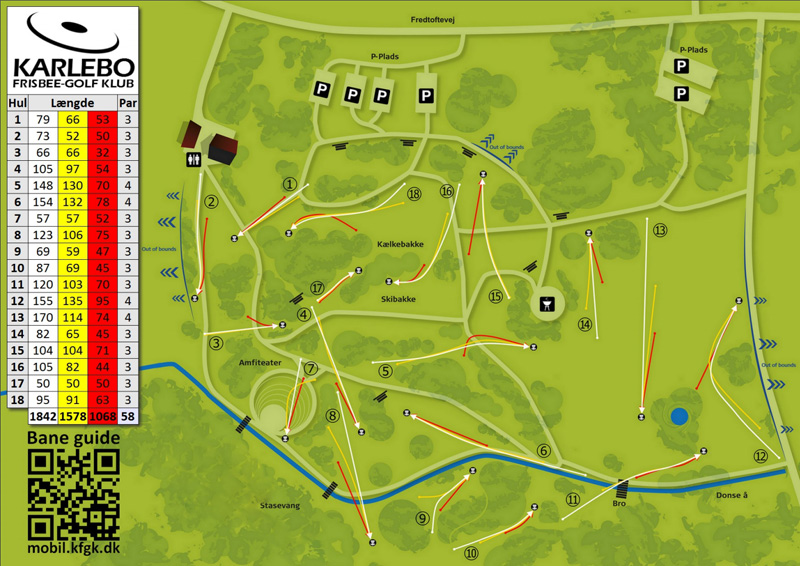 Please note, that players playing from the white tee (long) will be usíng yellow tee (middle) on hole 8. Please refer to the caddie book for more info.